Care Credit
Discounts
Employee Benefits
Insurance Coverage
Financing
Home
> Financing
---
O% interest for up 12 Months!
• 0% down; 0% interest for 12 months, upon approval of credit.
• Low monthly payments, as low as $30.00 a month with no up-front fees.
• Low fixed interest rates that are below most credit cards.
• No penalties for early pre-payment.

---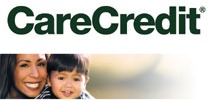 CareCredit
At Harbor Lasik Center, we are pleased to offer CareCredit to our patients. This is the #1 patient financing program in the country. CareCredit plans offer customized payment options to meet every financing situation. These include 0% interest for up to 12 months and low interest extended term options for up to 60 months, each with low monthly payments and no upfront costs. The application process is extremely quick and easy. Once you apply online you will receive an online decision in just seconds.
---
Save 30% off LASIK!!
Flexible Spending Accounts or Health Savings Accounts can be used to help reduce the costs of your LASIK procedure. Many employers offer their employees Flexible Spending Accounts (FSA) or Health Savings Accounts (HSA). With these accounts, any contributions you make to your FSA or HSA are deducted BEFORE your Federal, State or Social Security Taxes are calculated. Depending on your tax bracket you could save up to 30% off of your refractive procedure. So ask your employer if your company offers a Flexible Spending Account!
---
Employee Benefits Program
Is your company signed up with Harbor Lasik/Cascade Eye and Skin's Employee Benefits Program? If so, you can save 10% off your LASIK procedure. If not, we would be happy to talk with your company about initiating this discount program. There is no cost to your company for participating. Simply provide us with the contact information for your company's HR Manager and we will do the rest!
---
Does Insurance cover LASIK or othe refractive surgery?
Some insurance plans will cover some potion of laser eye surgery. We would be happy to check to see if your insurance provides any coverage for you. Please remember to bring your insurance card with you to your appointment.
---
Care Credit
Discounts
Employee Benefits
Insurance Coverage